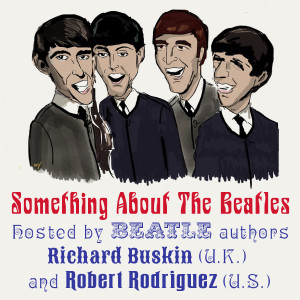 The Something About The Beatles podcast, hosted by myself and Richard Buskin, hit a milestone of sorts recently with the posting of our first video edition. This was of the show we did with a segment taped live in the ballroom at The Fest for Beatles Fans, featuring special guest Beatle historian, Mark Lewisohn.
The topic: Was Sgt. Pepper the Beatles' Artistic Peak?
Here's the video version, and here's the standard audio version.
Note: we are now on iTunes, and have a Facebook page to check out, too.