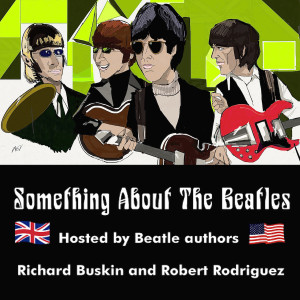 If you haven't already checked out the show I co-hose with Richard Buskin, by all means, give it a whirl! We are now 22 episodes in – that's nearly half a year if you choose to listen to them weekly. We have had quite a few guests (everyone from Billy J. Kramer to Beatles historian Mark Lewisohn and many others in between) and all kinds of rare music, but mostly – it's been full of lively, informed and insightful conversation. We know in advance what we're going to talk about, but can never predict the twists and turns the conversations will take.
Here are the episodes (they are also available on iTunes):
01     The Storm Before The Storm
03     With The Beatles/Live at the BBC
08      The Songs Lennon and McCartney Gave Away
09     Was Sgt. Pepper The Beatles' Creative Peak?
10     Beatles Gear 
11     The Fab Faux
12     Something About The Beatles' Holiday Show
17     The Fifth Beatle: Brian Epstein
18     1965
19     Ramagine – A Musical Dialogue
21     Second Guessing The Beatles #1
22     Questions From Listeners #1